INFRES Supertech IN - floor-standing and desktop versions
"Value for money"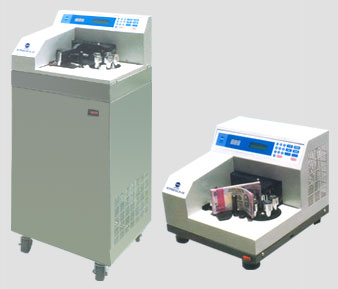 Accurate High Speed Counting
25 notes per second, and accurate counting of both new and used bank notes.


User-friendly
INFRES SUPERTECH-IN has easy to use touch switches. Large LED displays located on the front panel do not strain the eyes even after working on the machine for long hours.


Batching
Batching of any number of notes or documents from 1 to 150 can be easily programmed through the keypad.


Verify mode
The machine verifies 100 notes. If the count is not 100, the clamper stays locked, the reset lamp flashes and the buzzer sounds a warning to the operator.


Filters
Special filters, fitted in the spindles and the vacuum pump, prevent dust getting into the electronics of the machine... thereby prolonging its life.


OK Stamp
If we swith on the OK Stamp button, then, in Verify mode, on the correct count of 100, the stamping device is activated to leave an 'OK' impression on the packet of notes.